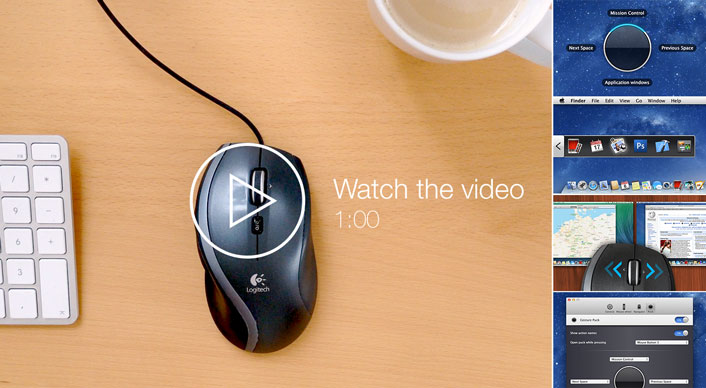 Effortlessly navigate OS X spaces and apps using mouse gestures, screen borders or a 2D mouse wheel.
Tired of having to use your keyboard to switch to another OS X space? Looking for ways to use your mouse for this instead? Then Spacious is for you!
Spacious adds fun, innovative OS X spaces and app navigation capabilities to every mouse.
The middle button becomes your starting point for gestures to quickly switch spaces or bring up Mission Control. 2D mouse wheels can be turned into super-fast space switchers. And the Navigator - which provides shortcuts to neighbouring spaces and the most recently used apps - pops up once the mouse pointer hits the screen borders.
Spacious (9.99 Euro*) requires OS X® 10.8 (Mountain Lion) or later and is available for sale now at the IOSPIRIT Online Store. You can see Spacious in action in this one minute video (YouTube). Detailed information is available at the Spacious website. A feature-unlimited 30 day trial version is available as a free download.
* Worlwide price. Contains no VAT for customers outside the EU. Already includes 19% VAT for customers in EU countries.