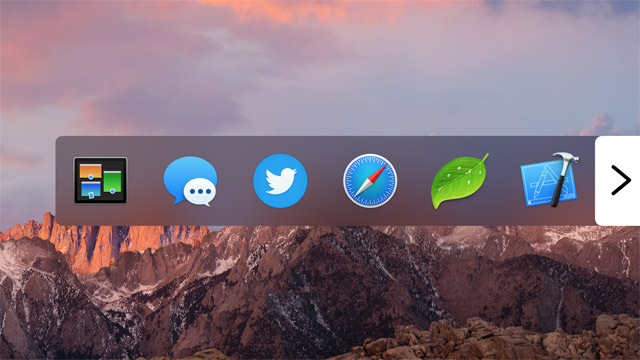 Today I'm happy to release a free update to Spacious - the tool that makes macOS Spaces fun to use with a mouse!
Here's what's new:
macOS Sierra
In my testing, I found that Apple has made changes to how it reports scroll wheel events to apps in macOS Sierra, so that the input that apps like Spacious receive differs from what it used to be. With version 2.1, Spacious is now fit to properly process this data as well.
The vibrant, flat chameleon
Spacious 2.1 ships with a new look that follows Apple's new vibrant and flat design language. Launch it on macOS 10.10 and later to see it. Or launch it on macOS 10.9 - where vibrancy and flat design wasn't yet a thing - to get the old look.
How to update
If you're updating from Spacious 2, the built-in updater might hang during the installation of the udpate, depending on which version of macOS you're running. The reason for this is that between the release of version 2.0 and now, Apple updated the code signing requirements for apps, which - unfortunately - leads to an internal code signature check not passing during the installation. If you're affected by this issue, please download the update manually.