Remote Buddy 2.4 is here, bringing along new features as well as improvements and bug fixes. Here's a quick overview of what's new:
Support for the Alexa Voice Remote Pro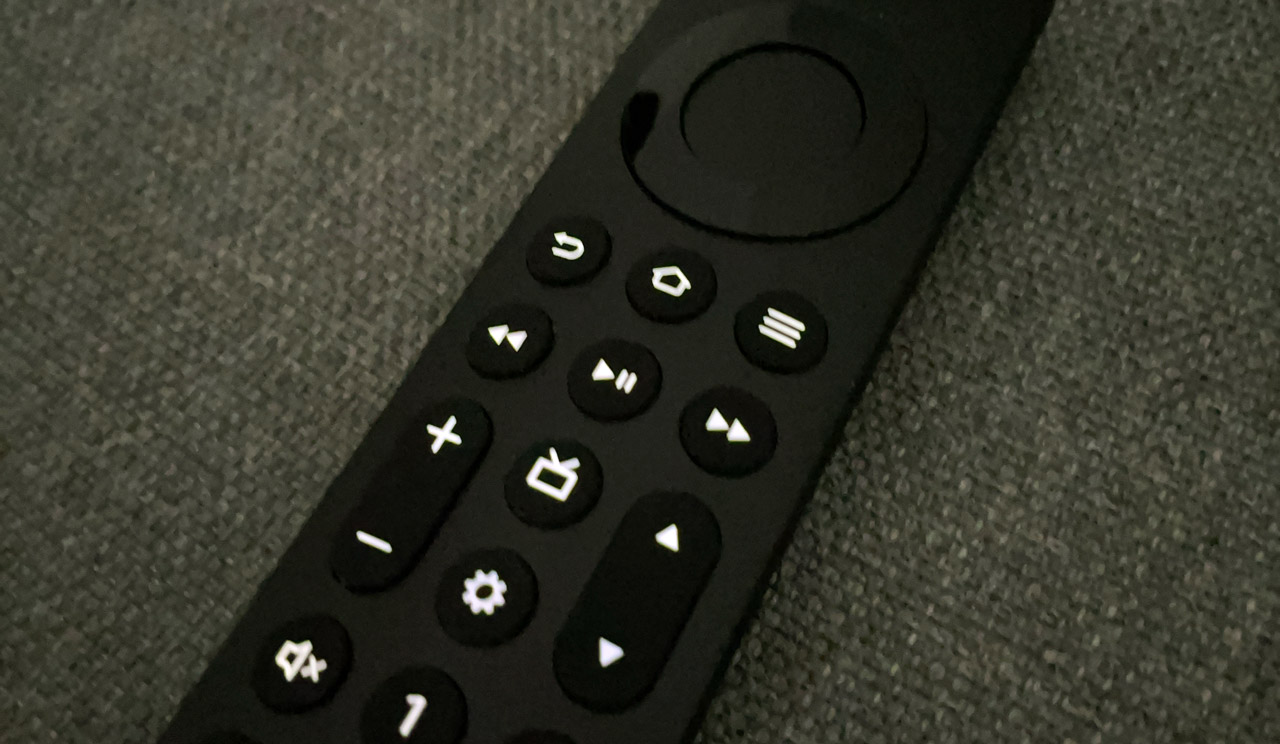 Amazon's new flagship, the Amazon Alexa Voice Remote Pro is now also supported. With 26 buttons configurable on a per-app basis in Remote Buddy, the remote provides a lot of opportunities to map useful actions for every app.
As the first remote in Amazon's line-up, this model's buttons are also pleasantly backlit in the dark, with our unit not showing any light bleeding or spotiness whatsoever. The backlight activates automatically when the remote is moved in a dark environment - f.ex. when you pick it up.
Control playback speed in Kodi
The Kodi Behaviour gains new speed control actions (+/-/1.0) for Kodi. To be able to use them, make sure Player > Videos > Sync video with screen is enabled in Kodi's settings. They may otherwise not have any effect.
This option is only visible in Kodi's settings in the Standard, Advanced and Expert levels, but not in the Basic level. In a standard Kodi install, you can switch to a different level by clicking on the gears icon in the bottom right of Kodi's settings.
Since these actions do not work with all Kodi versions and configurations, these new actions in Remote Buddy are experimental for now.
New Siri Remote option
By popular request, this version adds a new option to turn off on-screen notifications when switches between Remote, Trackpad and Keyboard modes occur. You can find it at Remote Buddy Preferences > Devices > Siri Remote > Show message on mode change.
Other improvements
If you select the option to launch Remote Buddy at login within Remote Buddy, it now makes use of a new API in macOS Ventura. It also fixes a possible crash bug.
Now requires at least macOS 10.13
With Xcode 14, Apple has dropped SDK support for macOS 10.9 through 10.12, forcing us to raise the minimum required macOS version from 10.12 to 10.13.
Since all Macs supported by macOS 10.12 ("Sierra") are also supported by macOS 10.13 ("High Sierra"), however, our hope is that no-one is left behind by this change.
The last version of Remote Buddy supporting macOS 10.12 can be downloaded from this support page.