Remote Buddy 2.0 adopts a new licensing model that aims to be simple, fair and predictable. Here's what's new:
Remote Buddy Mobile 2.0
The next version of the Remote Buddy Mobile companion app for iOS and iPadOS no longer has any in-app purchases. Premium Features like high-speed screen sharing will be available to Remote Buddy 2.0 users at no additional cost.
Free Updates
All updates appearing within one year of your purchase of a Remote Buddy license are now included for free - including major version updates!
This way, everyone gets free updates for the same period of time - no matter the time of their purchase.
One year after your purchase, you can decide:
renew at a discount: if you'd like to continue to receive updates, you can purchase a new license at a discount.
keep using your license: if you don't want to renew your license, that's ok: you can continue to use the version you have with your existing license.
Benefits Program
A new page gives you access to benefits related to your license - including discounted update offers, special introductory prices for new products - and deals from partners.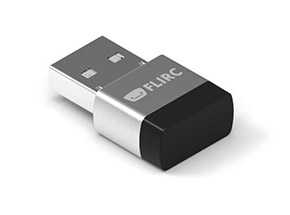 The first exclusive partner deal comes from our partner Flirc, who make available their excellent Flirc USB IR receiver for just $9.95 (+ shipping) - down from $22.95.
Please check the announcement for details and instructions.
Pricing
If you purchased Remote Buddy 1.x or Remote Buddy Express in 2018 or later, Remote Buddy 2.0 is a free update.
If you've purchased your copy before 2018 or you purchased Remote Buddy Express, you can get a new Remote Buddy 2.0 license at a significant discount (40% off!).
Upgrade from Remote Buddy 1.x
License purchased in 2018 or later
Free
Upgrade
License purchased before 2018

14,99 €

Upgrade
Upgrade from Remote Buddy Express

(Mac App Store version)

Any purchase date

14,99 €

Upgrade
Upgrade from Remote Buddy Premium

(retail CD version)

Any purchase date
Free
Upgrade
New version 2.0 licenses
New license

(including one year of free updates)

24,99 €

Buy now
Renewal of license after one year

14,99 €

Prices in this table can be specified in USD ($), Euro (€) and other local currencies. VAT may apply and, where applicable, is included in the specified prices.
For licenses purchased during the public beta phase, the included year of free updates doesn't start until the public beta phase has ended. Instead it starts on the day version 2.0 is released.